From my Pictures Collection
(Click on the images to get better pictures and bigger phone bills.)
These are the only known photographs of Percy Riley's first car.
---
Cecil Riley (the youngest of the 5 Riley brothers) wrote about this car:-
Percy Riley's first car - 1898.
It was designed and built by Percy Riley between 1896 and 1898. He finished it at the age of 18 when he was still a pupil at the Coventry Grammar School.
This car was outstanding in that it was the first car in the world with an engine having a mechanically operated inlet valve instead of the normal automatically operated one.
Again it was the second car to appear on the streets of Coventry.
Percy Riley worked on this car usually quite alone during his week ends from school in the tool room of the Riley Cycle Company.
---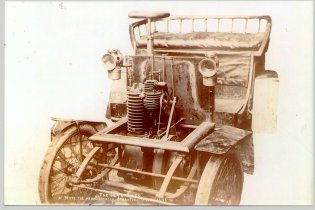 Front View (403k)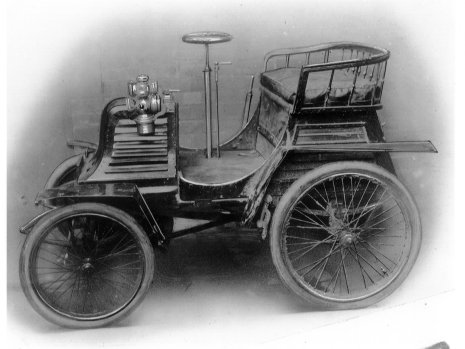 Side View (894k)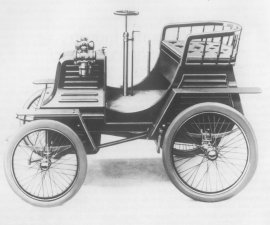 Office Picture (125k)
This is from a picture which hang in Percy's office at the Riley works. It is a cleaned-up version of the side view.